Tuesday, 09 June 2020
Waste Minimisation Fund winners announced
Council's $60,000 fund helps zero waste initiatives across the district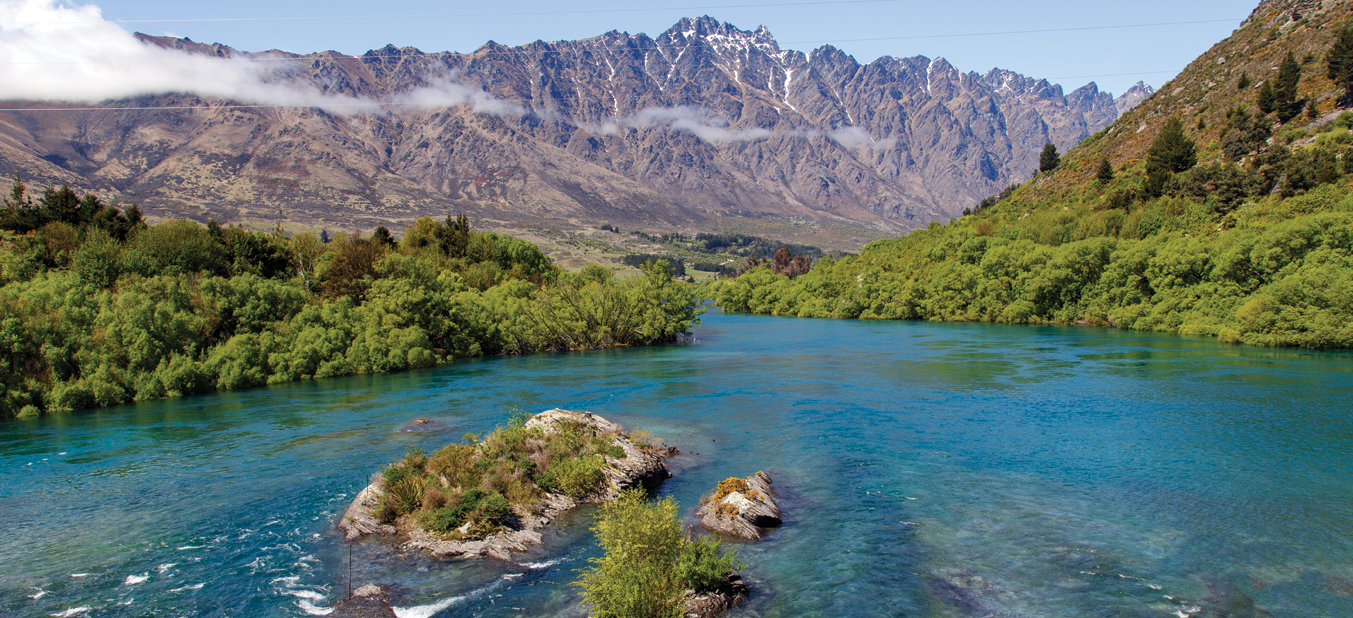 Community zero waste initiatives have received a funding boost for the second year running. Grants totalling $60,000 have been allocated through the Queenstown Lakes District Council (QLDC) Waste Minimisation Community Fund to local initiatives.
QLDC General Manager Property and Infrastructure Peter Hansby said the Waste Minimisation Community Fund was an initiative of Council's Waste Minimisation and Management Plan 2018 (WMMP).
"We are delighted to announce six successful fund recipients and congratulate them on creating waste-reducing projects that enable our community to move toward a zero waste future," Mr Hansby said.
The fund was created in response to a call for Council to support more community-driven initiatives. 
"The goal of these grants is to support new initiatives that minimise waste, maximise resource recovery and move us towards becoming a more sustainable district. We are excited to be able to build on last year's momentum and see the new and inspiring ideas generated within our community through this funding round," Mr Hansby added.
The grants approved through the 2020 funding round include:
Wastebusters & One New Zealand, Better Building Resource Circulation: Resource recovery campaign aimed at trading or donating excess construction material instead of sending it to landfill. 
The Hawea Grove, Hawea Grove Eco Building Webisode Series: A project aimed to raise awareness about the waste generated from a house build by documenting the process and sharing learnings, from decision-making right through to completion.
Sustainable Queenstown, Bringing RefillNZ to Queenstown: Preventing plastic pollution by making it easier to refill reusable water bottles rather than buying water in single-use plastic bottles.
Queenstown Chamber of Commerce, Undertake waste audit process for Queenstown Lakes businesses: Helping a representative selection of businesses within our district to improve their waste and recycling practises.
Queenstown Golf Club, Composting Organic Waste: Reducing organic waste by implementing a system to compost the Golf Club cafe food waste and green waste from onsite operations. Learnings will be shared with club members and local golf associations.
Chunky Limited, Chunky Loan Cup: Reusable loan cup scheme for Queenstown cafes.
Wastebusters and One New Zealand were "really pleased" to receive support from the Waste Minimisation Community Fund and were excited to be working together with the Better Building Working Group to divert construction and demolition (C&D) material from landfill.
Ruth Blunt from Wastebusters said the funding would help keep surplus building material in circulation using marketplace app CivilShare.
"C&D material accounts for a huge portion of the waste going to landfill and it's a problem those working in the local construction industry are keen to address. Thanks QLDC for getting behind our initiative to help the local building community make the move to reuse, and away from landfill," Ms Blunt said.
One New Zealand's Monique Kelly said waste was overwhelmingly recognised as a major issue in the 2019 Building Better Survey which came out during the ONE Summit last October. 
"Reduction of waste is a complex issue that needs support from the design stage, supply of materials right through to the build. In the current climate, efficient use of resources is a key focus for the industry, not only for reduction of waste but also efficiency in costs," Ms Kelly said.
Keith Stubbs from Hawea Grove shared that sentiment, saying that while we were becoming increasingly aware of the pressures our modern lives have on this planet, one thing we tended to ignore was the amount of rubbish going to landfill from the construction industry.
"The Hawea Grove is an opportunity to see how we can limit our impact on the environment while building a house. Waste minimisation is a MASSIVE part of this. For this reason, we are honoured to receive this support from QLDC and incredibly excited to see what we are able to achieve," Mr Stubbs said.
Hilary Lennox from Sustainable Queenstown said they were delighted to be receiving funding from QLDC to roll-out the RefillNZ initiative in Queenstown.
"We'll be promoting the local cafes and restaurants which allow people to come and refill their drink bottles with water, even if they are not paying customers. This will mean fewer single-use plastic bottles going to landfill and in turn will lead to a healthier, more resilient Queenstown," Ms Lennox said.
Departing Queenstown Chamber of Commerce CEO Anna Mickell said she was "thrilled" that QLDC continued to invest in these types of initiatives.
 "We need to continue to invest in reducing waste and carbon emissions, as business has an important role to play here," Ms Mickell said. 
Ms Mickell said she would like to acknowledge Council's Solid Waste Service Contractor, Waste Management NZ Ltd, for their generous $10k sponsorship to support the project in addition to the grant from QLDC.
Queenstown Golf Club General Manager Matthew Judd said he was excited at the prospect of being able to reduce the amount of waste going to landfill by composting onsite at Queenstown Golf Club.
"This project wouldn't be possible without the QLDC Waste Minimisation Community Fund. Queenstown Golf Club has been impacted by COVID-19 and it is great to be able to receive funding to undertake a positive project like this during these difficult times," Mr Judd said.
Mr Judd said he looked forward to being able to educate and inspire Club members, local residents and the wider golfing community as they shared their journey with them.
Mark Moran said Chunky was "super excited" to receive funding to assist with the introduction of the Chunky Loan Cup into the Queenstown market.
"As a result of the grant, we're looking forward to seeing the reduction in use of disposable coffee cups," Mr Moran said.
Mr Hansby was grateful to all those who took the time to make an application for funding.
"This second funding round has delivered an inspiring mix of waste reducing initiatives and we are excited to watch what applicants will achieve and how their projects will inspire the whole community towards zero waste," Mr Hansby said.
ENDS|KUA MUTU.
Media contact: communications@qldc.govt.nz or call 03 441 1802.