Monday, 22 June 2020
Councillors to Consider Revised Annual Plan
New Plan proposes rates drop from 6.76% to 1.59%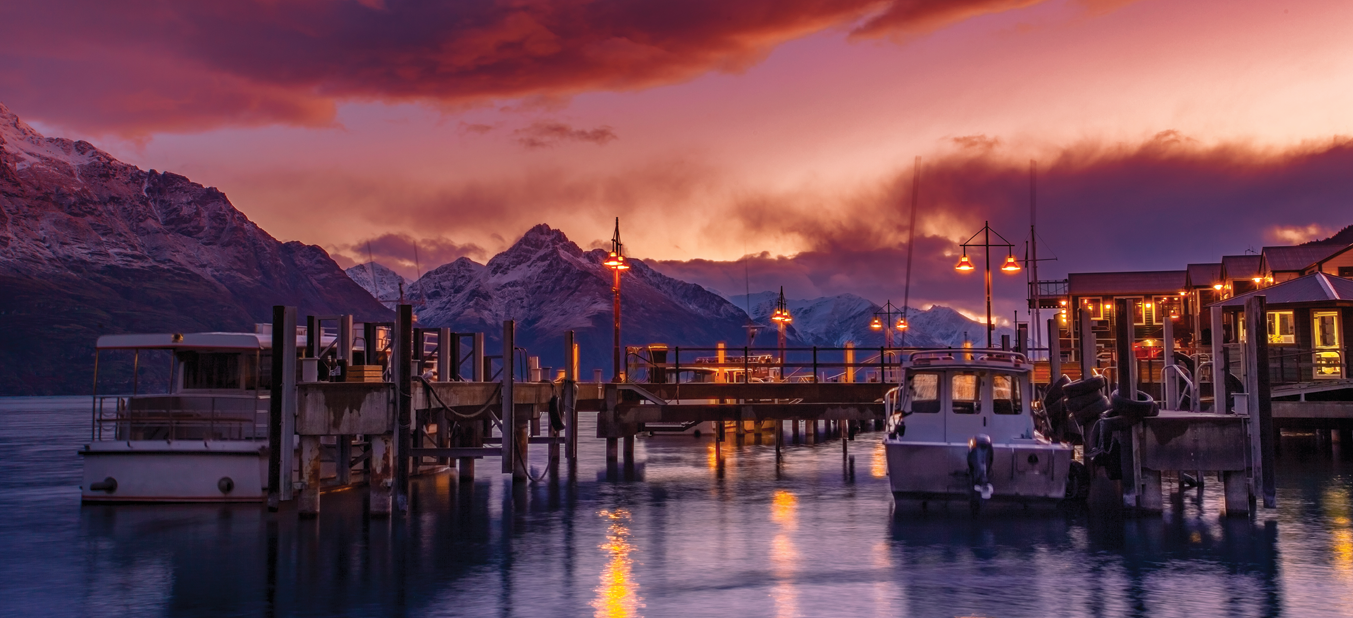 Councillors will be asked to adopt a revised 2020-2021 Annual Plan with a significantly reduced average rates increase of 1.59% at the Full Council meeting this Thursday 25 June.
The original draft Annual Plan, which represented the third year of Queenstown Lakes District Council (QLDC)'s billion dollar 2018-2028 Ten Year Plan, was adopted on 12 March for community consultation. At that time, Council was confident it could rely on the Ten Year Plan analysis for the basis of planning, which was prior to the COVID-19 global pandemic which has since dramatically affected the district's economy and communities.
QLDC General Manager Finance, Legal & Regulatory Stewart Burns confirmed that having originally signalled a 6.76% average increase, Council had tasked itself with a revised target of 1.8% in line with inflation.
"The Council recognised it needed to think differently in order to ease the effect of any rates increase on the local community, many of which have suffered financially as a result of COVID-19. A zero average increase is not possible without significantly reducing levels of service and the Council still needs to maintain and improve the three waters infrastructure and roading networks, collect and process waste and recycling, maintain community venues, parks and reserves, respond to noise complaints and more," Mr Burns said.
At a proposed average of 1.59% (allowing for 3.5% growth), residential rates are now proposed to increase by between $34 and $125 per annum for next year. Most business rates show a decrease to last year which may offer a much-needed boost to local businesses in this tough economic climate.
"Through submissions, some people have called for Council to look at its own staffing, and a significant contribution to the reduction was decreases in staff costs of $4.7m due to a removal of 20 proposed or vacant FTE and the introduction of a salary freeze for the 2020-2021 year," Mr Burns added.
"Additionally, a reduction of $1.7m (34.5%) has been made in contractor costs as our model uses contractors to meet peak demands when needed, allowing us to turn that resource off when it's not. The revised staffing structure reflects the expected downturn in demand, especially within consenting activities."
The revised plan has had to take into account significant reductions in revenue and income, much of which has been related to visitor activity. Specifically, this includes:
Tourism Related revenues down by at least 50%, i.e. Shotover and Skyline concessions, turnover based rents, and infringements (reduced by $4.7m).
The forecast Queenstown Airport Corporation Dividend ($5.8m) will not be paid (used 100% to repay debt).
Other user fees, such as resource and building consenting, parking infringements and fees, Sport & Recreation user fees, are down by 20% (reduced by $2.9m).
Development Contribution income down by 22.6% (reduced by $4.5m).
Despite the reduction in revenue, finding cost savings wherever possible has been important to ensure Council can invest in the economic recovery it has committed to. A $184m capital investment programme remains within the 2020-2021 programme to provide a vital stimulus to the local economy. Council is also awaiting news on its application to Government's Capital Infrastructure Partner 'Shovel Ready' programme for funding key infrastructure projects that could bring much-needed jobs and investment as part of the recovery efforts.
The proposed revised plan still includes investment in local organisations through grants, confirmed QLDC General Manager Corporate Services Meaghan Miller.
"It is an important part of the Ten Year and Annual Plan processes for the Council to be able to provide support for organisations that are giving back to the community. This was of particular importance to Councillors, especially at a time like this when maintaining community wellbeing is so vital. Grants do directly impact the rates and the challenge was to work within a limited discretionary budget. I know Councillors would have liked to have done much more but we have been able to give some important initiatives a boost," Ms Miller said.
The proposed 2020-2021 Annual Plan and accompanying officer's report can be found on the QLDC website here: www.qldc.govt.nz/your-council/council-documents/agendas-minutes/full-council
ENDS|KUA MUTU.
Media contact: communications@qldc.govt.nz or call 03 441 1802.