New Year's Celebrations
Gearing up for 2021? Check out what events we've got going to bring in the new year!
Fun for everyone on NYE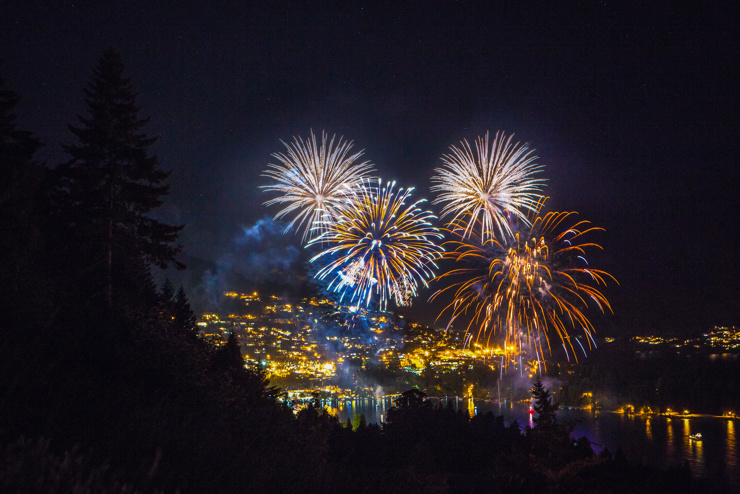 Chances are you're already planning what to do for the big countdown to 2021. For those staying local, our Queenstown and Wānaka lakefront celebrations are always a great night out, offering live entertainment, food stalls, family-friendly activities and fireworks.
To cater for the younger members of our community, there will be family-friendly activities from 2.00pm. This includes face painting, hula hooping, roaming entertainers and more.
For the Wānaka Lakefront our 'safe zones' will also be back through the night to ensure people of all ages have a safe place to enjoy the fun. These zones are made possible with the help
of dedicated community volunteers – our Red Frogs.
What's planned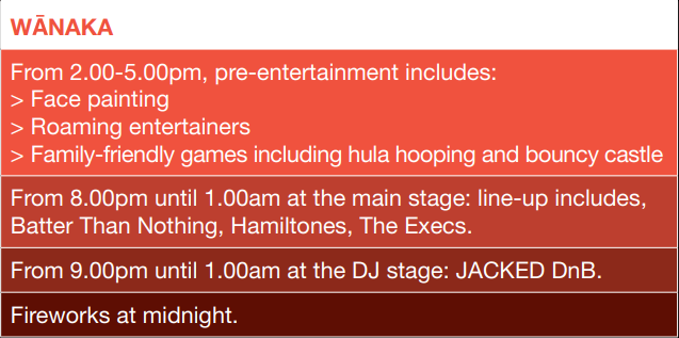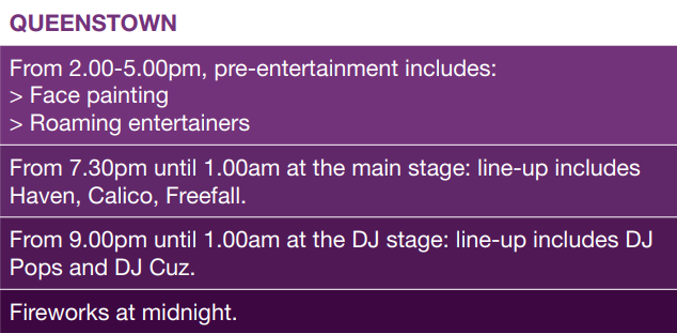 Alcohol restrictions
24-hour alcohol restrictions apply in the Queenstown and Wānaka CBDs from 8.00pm, 24 December until 6.00am on 6 January.
Did you know that alcohol restrictions apply in the Queenstown CBD, Arrowtown, Frankton, Wānaka CBD and Hāwea between 8.00pm and 8.00am every day of the year? This helps to maintain a safe, family atmosphere in busy public areas.
So if you're planning a family picnic or a couple of drinks at the lake with friends, make sure you know the rules by checking the maps on the Council website and following any signage in the area. Because anyone found drinking in public in a restricted area will be fined $250 – and we can think of far better ways to spend your hard-earned money! Check out the alcohol
restriction maps at www.qldc.govt.nz
Stay up-to-date
Sign up to our newsletter Scuttlebutt and stay up-to-date with the latest news, events & information in the Queenstown Lakes District.