Friday, 25 September 2020
No room for Broom at Arrowtown School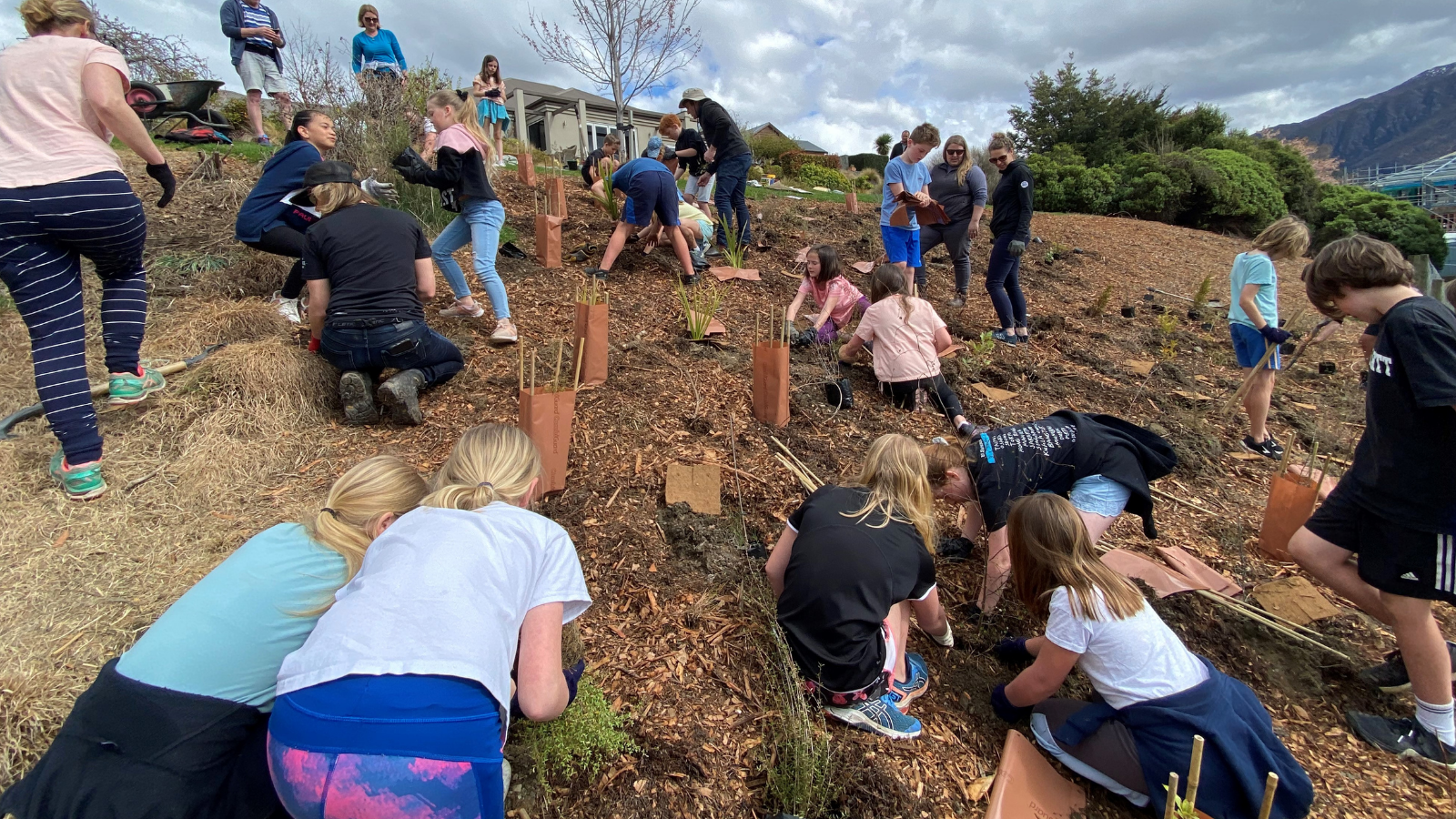 It started with a letter to Mayor Jim Boult from seven students at Arrowtown School who shared a dream to transform their backyard. Project Kaitiakitanga leaders Conor, Max, Liam, Holly, Ollie, Moby and Lexi were annoyed at the sight of Broom growing behind their classrooms, and even more frustrated with the hay fever it caused their friends. Inspired by a recent visit to the Wakatipu Reforestation Trust, the pupils saw an opportunity to transform the hillside next to their school.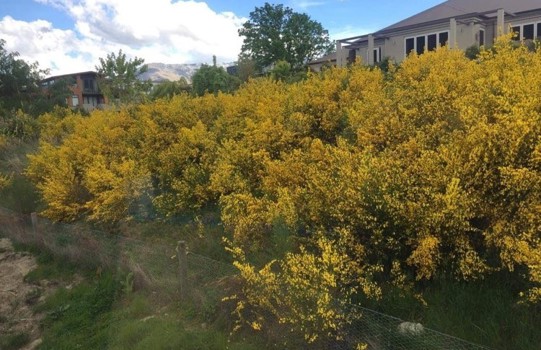 Before: the hillside full of Broom 
After getting the support of the Mayor, the Broom was sprayed, cleared, and readied for planting by QLDC. Project Kaitiakitanga then had to plan what would be planted, and how they would get the materials they needed. 
"We emailed local business, Wilding and Co., to ask if they would donate the mulch, and they said yes", Holly, one of the leaders, said. "So last week we came and spread it over the entire area. At the moment we're planting it in stages."
Wakatipu Reforestation Trust also came to the party, donating 100 native plants such as Harakeke and Hebe.
On Thursday, Matua Darren and Councillor Heath Copland attended the planting event and spoke to the students of room 25 and room 26. Matua Darren said a karakia, blessing the land with water from the Arrow River, explaining the significance to the students, "if we have water, we have life - water is life." Cllr. Copland encouraged the students and told them to be proud of themselves, "to take this invasive species out and replant it with natives will help beautify our town."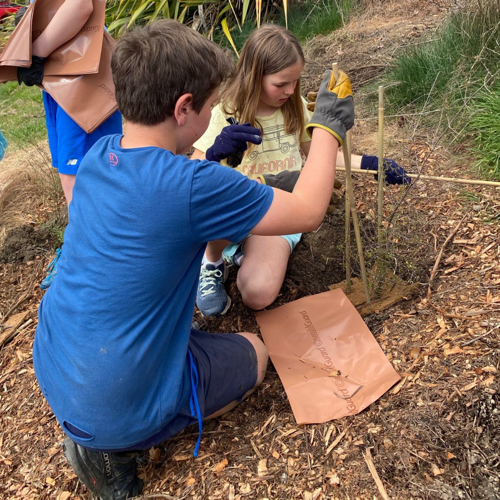 Holly and Conor planting their first tree
After the students were shown the ropes, they set about planting with the help of a few parents on hand. Holly and Conor shared their hopes of a pathway through the land "where the community can come and see the native plants and learn about them." Teacher, Vanessa Harwood, has encouraged the students to remember which plants they've planted today, "so that when they come back, even years later, they'll be able to see how they've grown and remember they were a part of it."
Ka mau te wehi, Project Kaitiakitanga - thank you for your mahi.