Volleyball
Queenstown's 2023 Volleyball season will kick off from 5 July.
Wānaka's 2024 mixed volleyball league will begin on 22 July!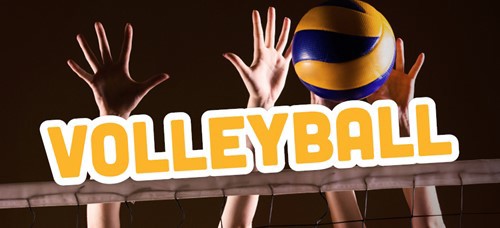 For all information on each of our Volleyball Leagues, be sure to check out the information provided below:
Volleyball 2023 in partnership with Volleyball Southland will run on Wednesdays from 5 July to 27 September!

There are two different league types available:

Competitive league -   Games last 3 - 5 sets or 1 hour. There's a maximum of 6 teams and registrations close 30 June

Rookies/Newbies league - Games will be two 20 minute halves and a maximum of 12 teams. Registrations will close 30 June

When?

The Volleyball Leagues will run on Wednesday nights from 6.00pm to 8.30pm. The competition will be on from 5 July and finish on 27 September.

Where?

Queenstown Events Centre indoor stadium

How to book and cost!

The league costs $380 per team and you'll be able to register online via Volleyball Southland's form: 

Get in contact about volleyball through:

TEL: 03 443 4791
alexa.peters@qldc.govt.nz

Or Belinda Strano on
belinda.strano@qldc.govt.nz 

Close

Another volleyball league season is just around the corner! From 24 July our mixed social league will take to the courts to determine the best team in the area!

When?

Mondays from 22 July to 13 September. Games will run between 6.00pm and 9.00pm.

What?

A mixed volleyball league! Teams must be mixed and two women must be on the court at all times. The minimum number on court is 6 and subs are welcome.

Cost:

$500 per team - payable on or before week 1 of the league!

How to register?

Registration is easy, simply download the booking from and send it back to Penny Batchelor on the details below.


TEL: 027 408 5349
penny.batchelor@qldc.govt.nz

Close
Stay up-to-date
Sign up to our newsletter Scuttlebutt and stay up-to-date with the latest news, events & information in the Queenstown Lakes District.