Deputy Mayor Calum MacLeod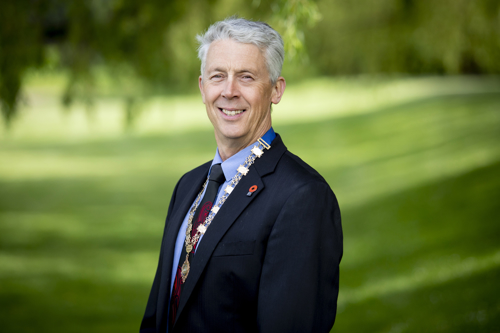 Wānaka Ward
I arrived in Wānaka in 1989 and have been in love with the District ever since! I'm married to the perfect Kiwi - Andrea Riley [33 years] and started the Paradiso Cinema [25 years]. I am proud of: our family and our two magestical kids [Angus & Ngaio]; BA; Ski Instructor; Building our first and current home; a chef; a RMA Commissioner; the Paradiso Cinema; getting elected; and my enthusiasm for this District.
"Enthusiasm is one of the most powerful engines of success. When you do a thing, do it with all your might. Put your whole soul into it. Stamp it with your own personality. Be active, be energetic, be enthusiastic and faithful and you will accomplish your object. Nothing great was ever achieved without enthusiasm!" Ralph Waldo Emerson
Stay up-to-date
Sign up to our newsletter Scuttlebutt and stay up-to-date with the latest news, events & information in the Queenstown Lakes District.