Wednesday, 09 June 2021
Queenstown Lakes to expand the use of CMA on our roads
This winter we're expanding the use of CMA (Calcium Magnesium Acetate) on our roads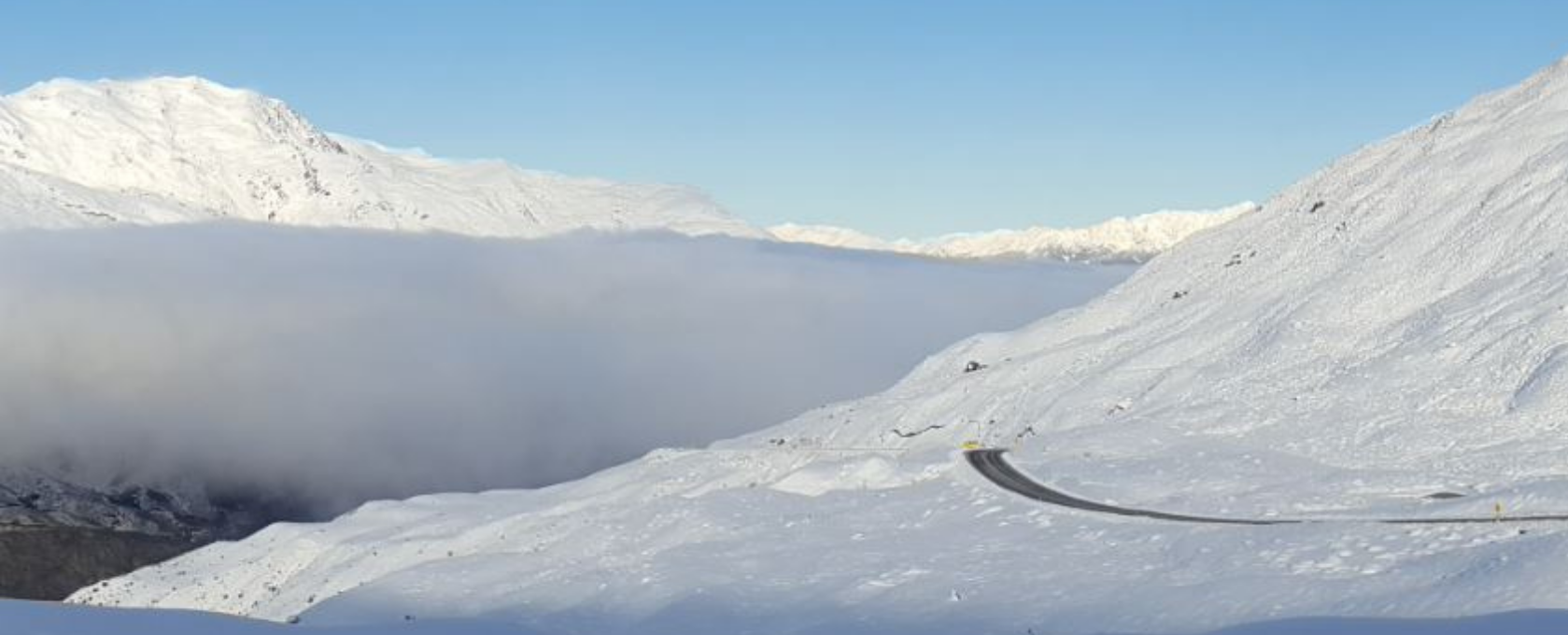 This winter we're expanding our use of CMA on our roads. CMA (short for Calcium Magnesium Acetate) is a chemical that stops ice from forming. It is biodegradable, environmentally friendly, and non-corrosive. As you can see, when it's sprayed on roads, it makes the road look a bit blacker and slightly wet: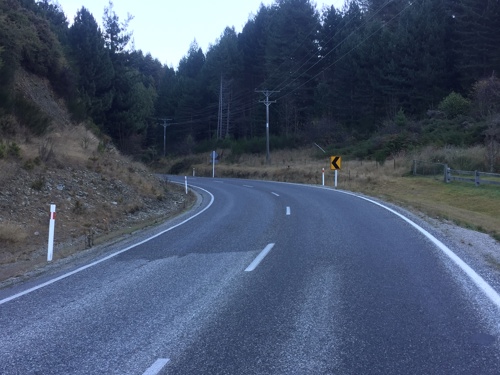 Typically, we use a combination of grit and CMA, but last year we trialled more extensive use of CMA, (and less grit) in Arrowtown and the surrounding area. Feedback was 95% positive.
We plan to cover the same area as last year. We're also adding a new 6000L CMA applicator to the fleet and decommissioning one grit truck. 
Currently we're waiting on a delayed shipment of CMA supplies into the country, so for now we are using last year's reserves. This should cover us for the coldest spots across the wider Wakatipu basin, from SH6 to Arrowtown, Gorge Road, and Coronet Peak. When the shipment arrives, we will expand the use of CMA to include all last year's trial area.
CMA lasts for up to seven days, compared to grit which can be displaced by traffic onto the verge after an hour. The downside is that it can be washed away in the rain, and it leaves the road slippery for a short period of time before it dries out (so we apply it early in the morning before traffic picks up).
It also only works to about minus five degrees, so on very cold days we still need to use grit.
CMA is not a silver bullet. And while our contractors do a great job managing our roads in the wee small hours of the morning while the rest of us are tucked up in bed, they can't be everywhere at once. And, as we all know, conditions can change quickly.
This winter, take it easy. Slow down. Increase your following distance and arrive at your destination safely.
Finally, thanks to our roading crews for their hard work in all weather conditions!

You can read more about winter road conditions here.