Friday, 24 March 2023
Council reports fifth annual Quality of Life survey results
QLDC has today published results for its fifth annual Quality of Life survey which will inform planning and decision-making, as well as its advocacy to central government on behalf of the community.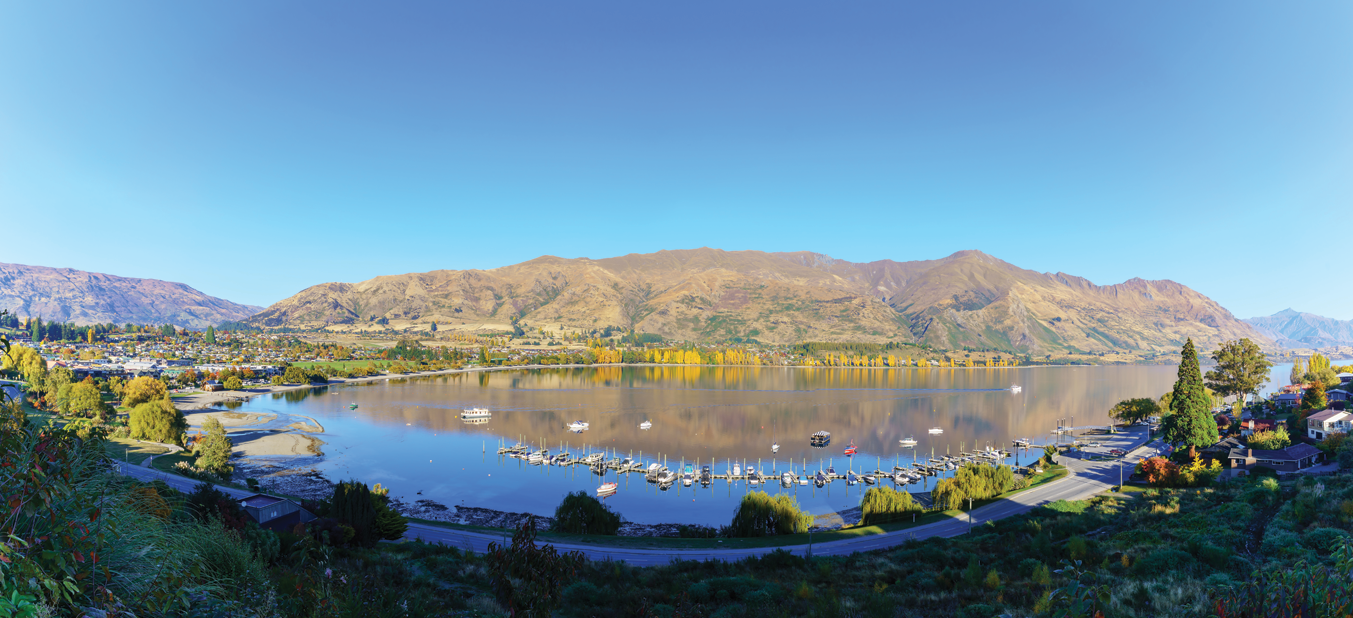 Nearly 1,500 residents have provided valuable insights on issues like housing, employment, health, the environment and transport that will be used to support improvements to community wellbeing by Queenstown Lakes District Council (QLDC) and other local organisations.
QLDC has today published results for its fifth annual Quality of Life survey which will inform planning and decision-making, as well as its advocacy to central government on behalf of the community.
Queenstown Lakes District Mayor Glyn Lewers said: "The headline statistic is that 77% of our residents rate their quality of life as good or better, up marginally from 76% the previous year. But dig a little deeper and we also see our district's most pressing challenges reflected in these results, particularly when it comes to housing and the lower ratings in life satisfaction reported by people who are generally younger, have less work security, and are renting."
Mayor Lewers said results that point to housing stress are a sobering but unsurprising reminder of issues affecting community wellbeing. For example, 20% of respondents reported needing to move in the last 12 months and 16% concerned they may not have a steady place to live.
"The 2022 survey took a special focus on housing. This evidence is useful in supporting our actions in this area, whether that be through Council's initiatives like the Spatial Plan or its advocacy on behalf of the community in partnership with other organisations, including central government. Right away, it is being used to inform the Joint Housing Action Plan which will be out for consultation next month. It has also been provided to the Otago Regional Council to help inform its work on public transport.
"The survey's results also give a nod to our community strengths, like the high safety rating of our neighbourhoods. 91% of respondents agreed or strongly agreed their neighbourhood is safe, which is something we should feel collectively proud of."
Also rating well were Council-run community facilities and services such as our trails and cycleways, parks and reserves, and libraries. These attracted user satisfaction scores of 88%, 88% and 84% respectively and are a core part of what Council does. However, satisfaction with Council's overall performance and elected members decreased to 20% and 19% respectively.
Mayor Lewers commented the contrast between satisfaction with Council-run services versus its performance was interesting and this disconnect would be explored further.
Overall the survey attracted 1,488 completed responses, up 16% on 2021, with a significantly higher proportion of 18–39-year-olds participating. The survey length was reduced to 64 questions, down from 96 the previous year, to make it easier to complete.
An abbreviated non-residents survey also drew 600 responses, with 49% of respondents indicating they do not rent their property out, while 20% rent their property full-time to long-tern tenants and 11% full-time to short-term tenants.
"On behalf of QLDC, I would personally like to thank every person who made the time to complete this survey and support the district with rich information about what it is like to be part of our communities," said Mayor Lewers.
The 2022 Quality of Life Survey results are available online at qldc.govt.nz/community/community-research
A selection of key results at a glance:
76% rate their quality of life as good or better.

19% of the district have lived here less than two years, and a further 19% between two and four years.

69% rated their physical health as good or very good, while 65% rated their mental health as good or very good.

79% exercised at least three times per week.

14% have a long term health condition; these residents have a lower quality of life, worse mental health, and are more likely to struggle to cover expenses.

40% rated cost as a barrier to seeing a medical professional, and 22% the length of wait.

62% indicated they would consider living in a higher-density housing option.

78% have at least some disposable income.

69% find their work fulfilling.

20% needed to move in the last 12 months, with 16% doing so because their home was unhealthy to live in.

16% are worried about having, and 2% don't have, a steady place to live.

Only 12% agreed that public transport was meeting their needs.

69% walk, and 37% ride their bikes, as an alternative mode of transport.

91% agree their neighbourhood is safe while 64% agree that theirs is a welcoming community.

19% are satisfied with elected members, and 20% with council performance.

76% are concerned with the effects of climate change.

Satisfaction with the steps QLDC is taking to protect the environment increased from 19% to 22%.

62% feel a sense of pride in the district.
ENDS|KUA MUTU.
Media contact: communications@qldc.govt.nz or call 03 441 1802.
FURTHER INFORMATION | KĀ PĀROKO TĀPIRI:
All previous Quality of Life survey reports can be found on the QLDC website here: https://www.qldc.govt.nz/community/community-research