Sponsored Athletes
Kā Kaiaka Kaitautoko
Due to the effects of COVID-19 we have made the decision to focus on charities and organisations that support the wider community in the fundamental areas of health and wellbeing.
As a result, we are cancelling our long-running athlete development sponsorship programme and will review funding priorities again before the 2022/23 financial year.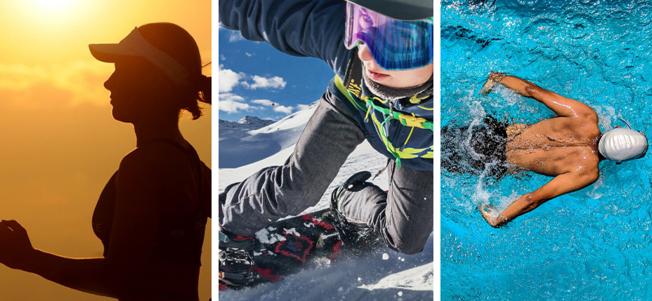 In previous years, QLDC Sport and Recreation sponsorship has provided successful applicants with free access to Alpine Health and Fitness, Alpine Aqualand (both located at Queenstown Events Centre), Arrowtown Memorial Pool and Wānaka Recreation Centre.
We continue to applaud our district's inspirational athletes, several of whom continue to make their mark on the international stage, and welcome them to use our facilities for training and recreation.
Here's is a list of the 'Team Sport and Rec' athletes we sponsored in the 2020-21 financial year (in alphabetical order):
Abby Fisher - Athletics

Anna Claire Thompson - Power lifting

Callum Burns - Ice hockey

Cam Melville Ives - Snowboarding

Connor Paton - Swimming

Conor Macfarlane - Mountain Biking

Cool Wakushima - Snowboarding

Cruz Morland - Swimming

Fin Melville Ives - Skiing

Fiona Gallagher - Triathlon

Gabby Mills - Ice hockey

Irshadd Sayed - Mixed Martial Arts (MMA)

Jess Blewitt - Mountain biking

Jordon Doherty - Jui jitsu

Kate Bennie - Swimming

Kathyrn Nevatt - Freediving

Kim Cadzow - Triathlon

Laura Reidy - Ultra-running

Logan Campbell - Triathlon

Marc Perry - Wrestling

Meggie Bichard - Multisport

Mel Webster - Mixed Martial Arts (MMA)

Niamh Towsen - Athletics

Olivia Key - Alpine skiing and rowing

Olivia Helmore - Cross-country skiing and biathlon

Peter Jackson - Triathlon

Renan Secco - Jui jitsu

Sara Jameson - Swimming

Sarah Douglas - Mountain running

Tamsin Brown - Triathlon

Weston Hill - Running.