All-weather turf at Queenstown Events Centre
A new all-weather multisport turf at Queenstown Events Centre will soon serve the booming local demand for sports like hockey and football.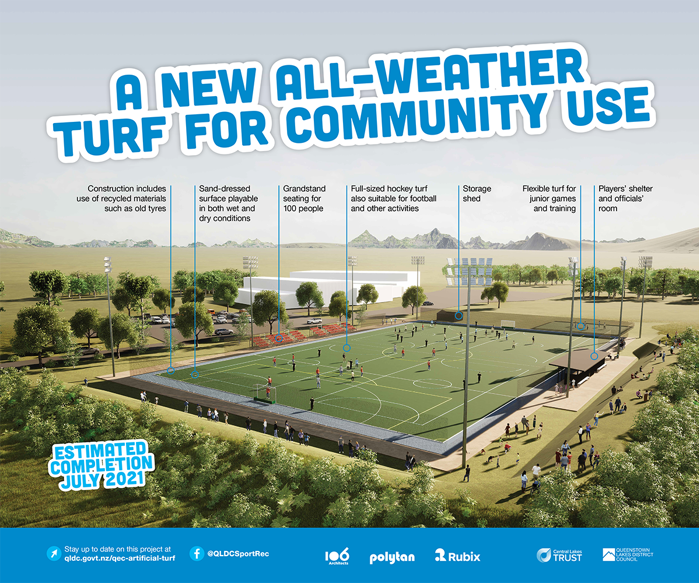 About the project
The full-sized hockey turf will also be used as separate, smaller areas for junior games and training as well as other sports and fitness boot camps.
What's the latest?
Construction is underway!
"This is something our town clearly needed. It will serve as a major boost to the local sporting community for years to come."
QLDC General Manager Community Services Thunes Cloete, February 2021
Read the full media release here.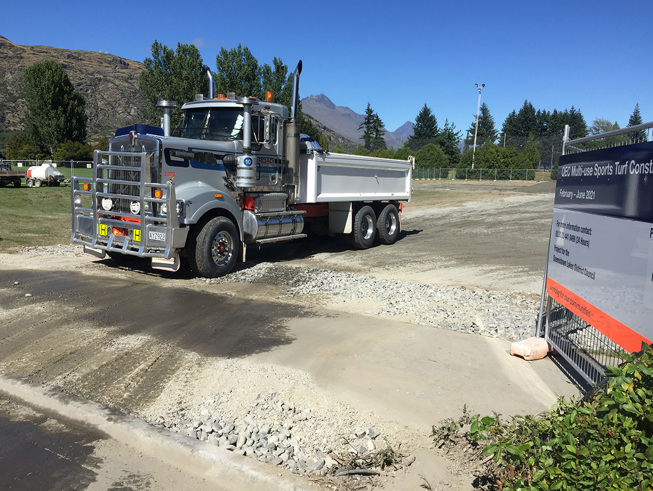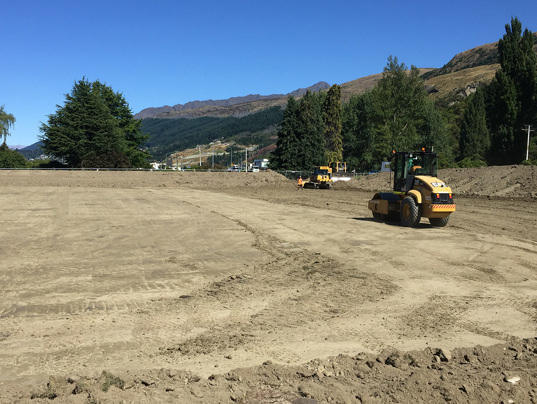 A bit of background
QLDC contracted Global Leisure Group (GLG) to complete an independent feasibility study for the proposed artificial turf.
The feasibility study defined the facilities required, its projected use profile and the financial model (including operational revenues and costs and the ballpark capital cost of the planned development).