Shotover Country Borefield and Treatment Plant
We're improving water infrastructure to meet the changing needs of communities in Shotover Country, Lakes Hayes Estate, Ladies Mile and Frankton Flats. 
About the project
This project will see the construction of a borefield and water treatment plant next to the existing bore in Shotover Country.
With the installation of four new bores, a water treatment plant, supporting infrastructure and landscaping, the project will build water treatment capacity and replace the existing infrastructure in Shotover Country. 
Fulton Hogan has been appointed as the main contractor for the project.
The project started in June 2021 and the majority of the project will be completed by November 2022.
What's the latest?
Major construction on this project is complete with just a few minor jobs to be finished, including installation of doors for the borehead enclosures, final topsoiling and hydroseeding, and future commissioning of the plant.
There are two remaining stockpiles of soil on the site. One is to be spread across the final surfacing area of the reserve by the middle of November.
The other pile will be moved from the site by the end of November and used on another QLDC parks project in Queenstown.
The construction works on the main building are now all complete with a number of functional tests completed in late September including testing of the new bores.
The trail has been resinstated and upgraded in some areas.
One container and some material will remain on site until the final commissioning of the building is undertaken which is due to occur in early 2023.
This commissioning phase will predominantly be internal works and not require significant construction access or disturbance to the area.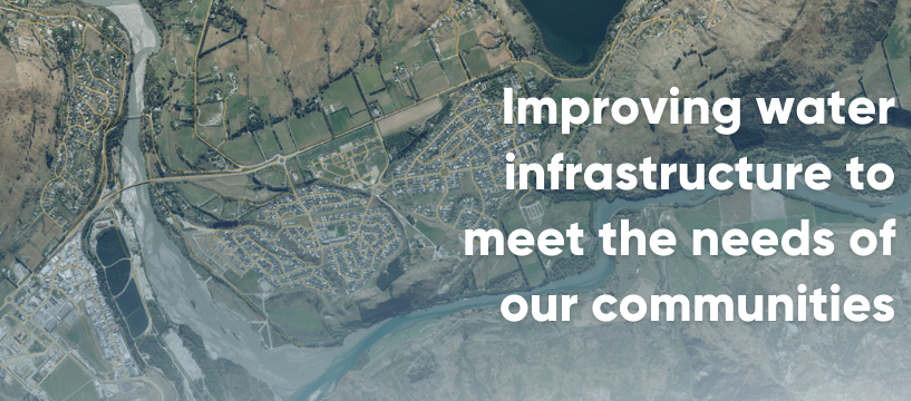 The benefits
This project will ensure that the Shotover Country, Lake Hayes Estate, Ladies Mile and Frankton Flats area will have a safe and sufficient supply of safe drinking water well into the future. 
Currently the supply for Shotover Country is insufficient and there are often water restrictions put in during summer. 
Significant thought has been put into landscaping to minimise the visual effects of the building, all while incorporating a diverse range of native species.
Stay up-to-date
Sign up to our newsletter Scuttlebutt and stay up-to-date with the latest news, events & information in the Queenstown Lakes District.