Shotover Country Borefield and Treatment Plant
We're improving water infrastructure to meet the changing needs of communities in Shotover Country, Lakes Hayes Estate, Ladies Mile and Frankton Flats. 
About the project
This project will see the construction of a borefield and water treatment plant next to the existing bore in Shotover Country.
With the installation of four new bores, a water treatment plant, supporting infrastructure and landscaping, the project will build water treatment capacity and replace the existing infrastructure in Shotover Country. 
Fulton Hogan has been appointed as the main contractor for the project. The project is due to start June 2021 and take approximately 10 months.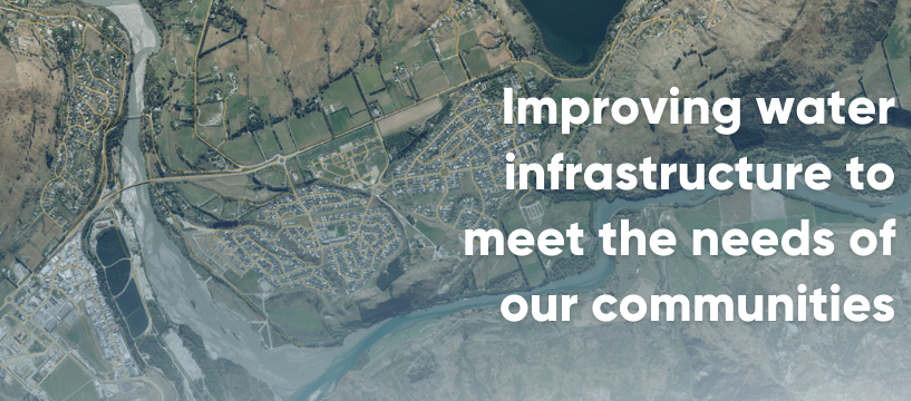 The benefits
This project will ensure that the Shotover Country, Lake Hayes Estate, Ladies Mile and Frankton Flats area will have a safe and sufficient supply of safe drinking water well into the future. 
Currently the supply for Shotover Country is insufficient and there are often water restrictions put in during summer. 
Significant thought has been put into landscaping to minimise the visual effects of the building, all while incorporating a diverse range of native species.
Disruption
The site will be contained on the reserve and fenced from the public. The access to the site will be from Headley Drive and along the reserve parallel to the trail to the site. This will be clearly delineated from the trail to avoid any confusion and gates will be installed at the entrance near Headley drive to prevent public vehicle access onto the reserve. You can expect an increase in construction traffic through Shotover Country during the project.
During the drilling of the bores and the construction on the south side of the site, the Queenstown Trail will be relocated further south for the safety of the public. The temporary alignment will be constructed off line and the cut over will result in minimal disruption to the trail users. The original alignment will be reinstated at the end of the project.
There will be a robust environmental control plan ensuring that dust and sediment is controlled and ensure construction noise is within the permitted construction limits under the district plan.