Community invited to celebrate public ownership of Mount Iron Recreation Reserve
Monday, 22 May 2023
Community invited to celebrate public ownership of Mount Iron Recreation Reserve
The ceremony for the local landmark will be held near the Allenby Place car park at 11.00am on Saturday 27 May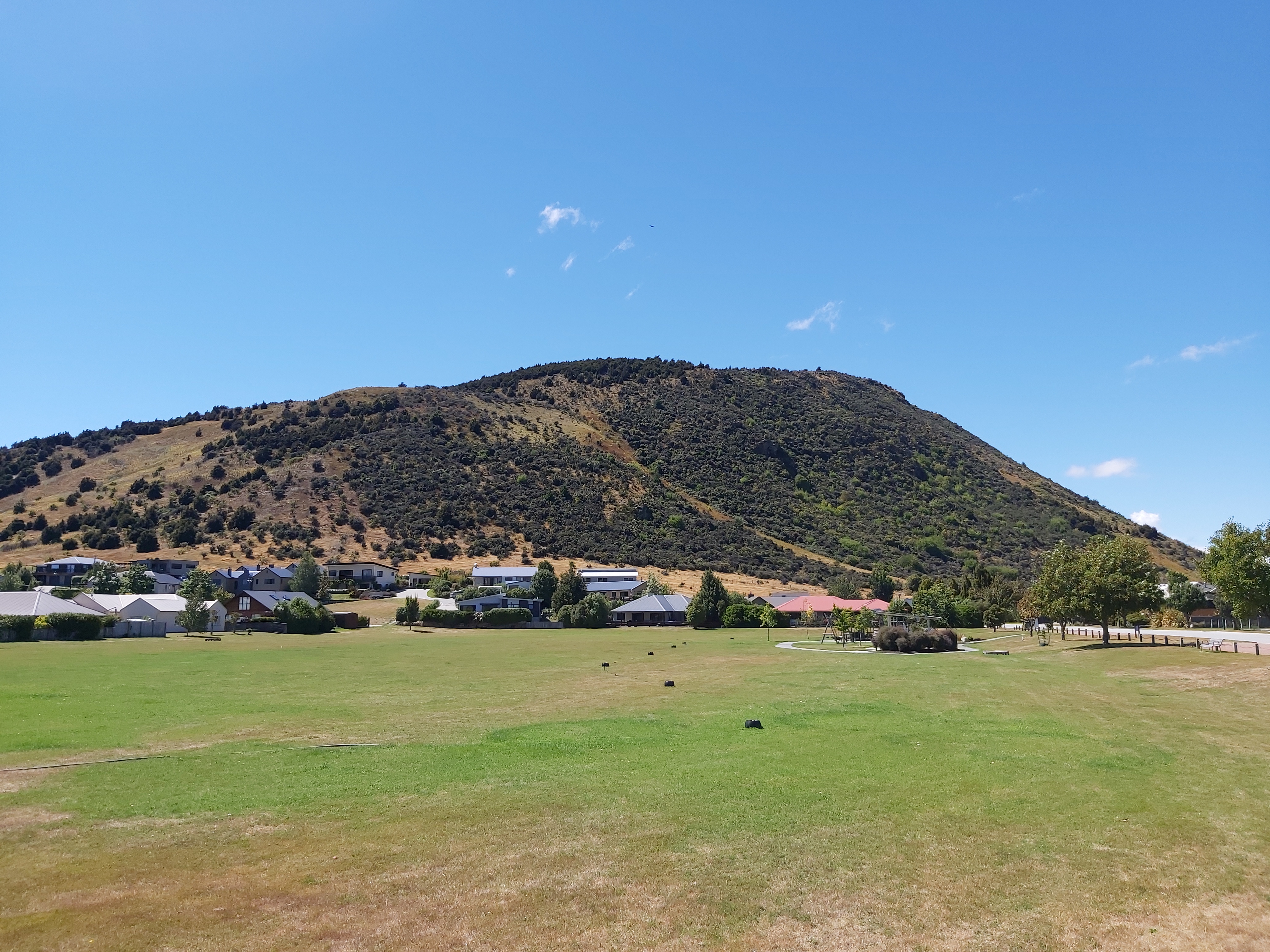 The opportunity to celebrate public ownership of Mount Iron Recreation Reserve is fast approaching, with a ceremony for the local landmark taking place at the start of the existing trail near the Allenby Place car park at 11.00am on Saturday 27 May.
Queenstown Lakes District Council's (QLDC) Community Services General Manager, Kenneth Bailey encouraged anyone interested in raising a metaphorical glass to Mount Iron to come along, and to help acknowledge the milestone achieved.
"We're absolutely thrilled to celebrate this 'once in a generation' opportunity and a significant and much loved local landmark becoming a public reserve for everyone to enjoy, forever," said Mr Bailey.
"It'll be an exciting moment and a massive achievement to finalise this legacy acquisition for the community, and to recognise all the work that has gone into the shared vision behind it."
Land Information New Zealand (LINZ) is in the process of issuing a new property title for the nearly 100 hectares of land which will soon become a community asset.
"I'd also like to thank the Cleugh family and Allenby Farms Ltd for being caretakers of the land and providing the public with access to trails. They always had a long-term vision that Mount Iron should, at some point, become a community reserve," added Mr Bailey.
The celebration ceremony will be attended by Mayor Glyn Lewers, elected members, Council staff, iwi and the Cleugh family.
A blessing of the site at 11.00am will be followed by a ribbon cutting and unveiling of new signage.
Council plans to notify its intention to create a Reserve Management Plan for Mount Iron in June, which will provide for and ensure the use, enjoyment, maintenance, protection, and preservation of the reserve.
Existing public access will continue while this work is underway. Walking tracks from either side remain open but no new developments will be allowed on the site until the community has had a chance to provide feedback on future use.
Walkers are asked to please stick to the public walking tracks and abide by signage along the way identifying where private property begins. Some sections of Mount Iron and Little Mount Iron remain privately owned.
ENDS|KUA MUTU.
Media contact: communications@qldc.govt.nz or call 03 441 1802.
FURTHER INFORMATION | Kā pāroko tāpiri: