Enduro Swim
Enduro Swim sessions run at Alpine Aqualand (Queenstown Events Centre), 6.15-7.45am every Tuesday and Thursday over four ten-week terms with breaks coinciding with school holidays.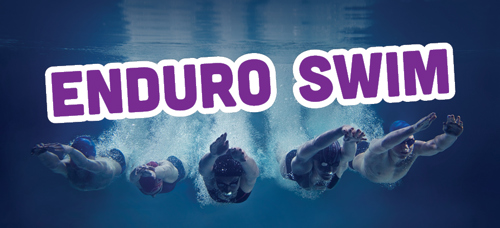 Enduro Swim  is aimed at those who enjoy the added motivation of working with a qualified squad coach.
Whether you want to increase your fitness or compete in triathlons or multi-sport events, Enduro Swim could be perfect for you.
Set in a group environment, Enduro Swim is a 90-minute session suitable for strong swimmers aged 13 and over. The squad is led by an experienced coach.
With a wealth of professional experience, our coach will deliver a progressive, measurable, goal-based programme to guide swimmers toward their own personal ambitions in and out of the water. We also aim to build a fun, social culture within the group to help our swimmers feel like they are contributing to the whole squad no matter their individual skills or fitness level.
We also offer beginner to advanced swim lessons for adults who would like to improve their skills and techniques, or for those who don't feel ready for Enduro Swim.
To book - booking for term 1 2023 opens Monday 23 January:
Register for an account to book.
Login to your account and book.
For more information ask at reception or email:
carolina.ramirez@qldc.govt.nz
New price structure for 2022 

Term three 10-week term block price (starts 26 July):
- Two sessions per week: $170 (paid in advance) + pool entry each visit; this can be either your gym/swim membership or casual pool entry
- One session per week: $85 (paid in advance) + pool entry each visit; this can be either your gym/swim membership or casual pool entry.

2022 casual entry/additional sessions:
- Each session: $12.00 + pool entry; this can be either your gym/swim membership or casual pool entry.

NB All current Tri Squad concessions will be credited to either future term blocks or current gym/swim memberships or visit passes.

Close

Swimmers should purchase their term blocks during the school holiday period before each term.

Term blocks are non-refundable (extenuating circumstances will be considered on a case-by-case basis).

Term blocks can be purchased in person at reception or over the phone with our customer service team on 03 450 9005.

On entry, all swimmers must pay for their pool entry either by swiping their gym/swim membership card or paying for a casual entry each time.

The coach will record attendance and current memberships for each session.

Close