Goat Control Operation 2023
We've employed the services of professional contractors to carry out a goat control operation from Monday 17 July 2023 over two-to-three weeks depending on weather.
Quick links
About the operation
This operation will be underway from Monday 17 July 2023 over two-to-three weeks depending on weather in the following areas:
Matakauri Wetland - Gorge Road

Queenstown Hill Station

Boydtown (above Huff & Fryer Streets)

Fernhill (above Greenstone & Scott and Caples Place)

Water Tank Reserve (Crow's Nest Arthurs Point)

Ben Lomond Reserve (above Skyline Gondola – Queenstown building and Queenstown luge).
This operation aims to reduce the likelihood of goats as a hazard or nuisance to users of tracks and trails, to vehicles and to native vegetation and biodiversity in these locations.
This operation (highlighted on the map in orange) will involve ground hunting, and all professional hunters will be clearly visible.
Public walking tracks through reserves may be closed temporarily if work is undertaken nearby. Signage and personnel will be in place to ensure safe operations.
If members of the public are asked to wait by the contractor, please do so.
Please note that this operation is weather dependent.
Water Tank Reserve, Arthurs Point
Queenstown Hill and Bob's Peak (Skyline)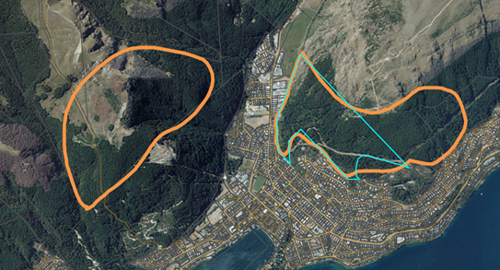 Fernhill, Boydtown and Matakauri Park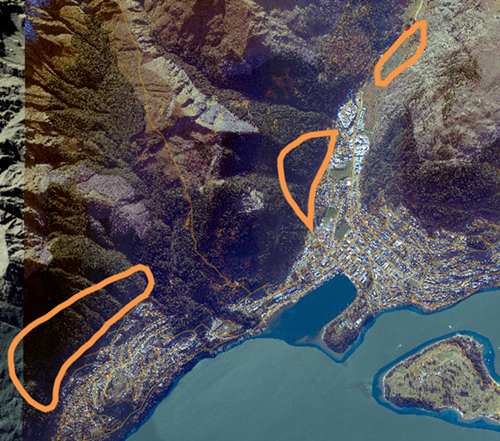 Looking for more information?
If you are looking for more information, please contact:
Helen Fairlamb - Biodiversity Officer
027 477 149 or 03 441 0499
helen.fairlamb@qldc.govt.nz 
Stay up-to-date
Sign up to our newsletter Scuttlebutt and stay up-to-date with the latest news, events & information in the Queenstown Lakes District.