Friday, 19 March 2021
Rotary Playground on Wānaka lakefront opens to public
The renewed playground is now open for all members of the public to enjoy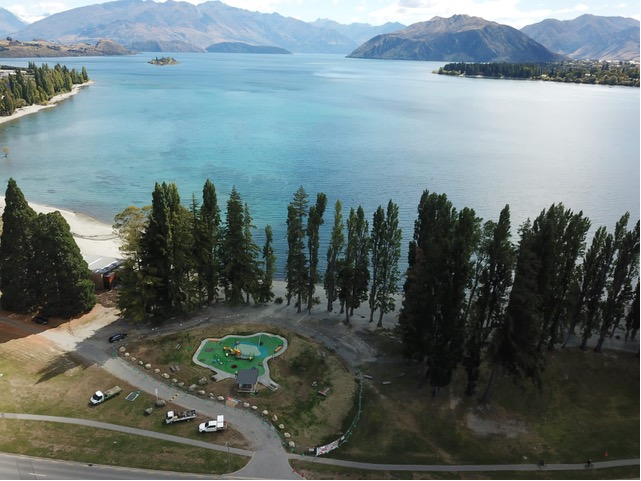 Queenstown Lakes District Council (QLDC) has completed its renewal of the Rotary Playground on Wānaka's lakefront, with the area opening today for all members of the public.
The playground is located west of McDougall Street and has an impressive list of new features, including a swing set, spinning balance balls and balance steps, a trampoline and even a concrete scooter track running around its edge.
QLDC General Manager Community Services Thunes Cloete, said he was thrilled with the work undertaken to upgrade the playground, and that the finished product was a great improvement in accessibility and the variety of play it allowed for.
"The decision was made to upgrade this playground as the old space had a limited variety of play equipment in what is a popular part of Wānaka's lakefront," said Dr Cloete.
"The new and improved space caters to a wide range of ages, from babies to teenagers, and it has been designed for a range of different types of play."
The renewal project also involved the placement of new bench seats and picnic tables around the existing BBQ and shelter, making it the perfect spot for families with young children to enjoy the playground, the lakefront and the view.
QLDC's budget for the renewal project was $350,000.
ENDS | KUA MUTU.
Media contact: communications@qldc.govt.nz or call 03 441 1802.