Queenstown school holiday programme
QLDC Sport and Recreation's Queenstown-based holiday programme is filled with fun for kids aged 5-12 years. Each day is based around a key activity with additional sports, activities and games to keep kids busy and active.
Watch this video to see all the fun we have!
Easter 2021 programme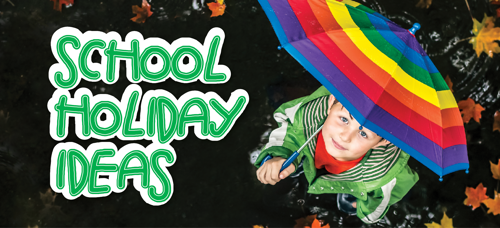 Bookings for our Easter 2021 Queenstown school holiday programme open on Tuesday 6 April.
To download a brochure showing activities on each day, prices and other essential info click here.
You can pick up a booking form from Queenstown Events Centre reception or fill in/download a PDF here.
Follow us on Facebook to see the latest updates on the holiday programme and all other QLDC Sport and Rec news.
Important Information (Queenstown programme):
Junior and senior programmes are run separately

Session spaces are limited so advance bookings are recommended

Bookings are essential and all payments must be made in advance

Bookings can be made via email (with a copy of your booking form, either a scanned hard copy or a PDF completed on screen) or in person at Queenstown Events Centre customer services desk
kids@qldc.govt.nz

Bookings will only be confirmed upon receipt of payment

NO REFUNDS, FAMILY CREDITS, OR DAY EXCHANGES will be made for changes or cancellations to bookings

Certain circumstances resulting in absences may be considered for Holiday Programme credit but there will be no refunds

If applying for an Oscar subsidy please make your booking directly with on 03 450 9005 or email kids@qldc.govt.nz
Programme Hours & Prices
Day session: 8.00am - 3.30pm, prices start at $38 for both Juniors and Seniors (see brochure for specific prices on each day)

Late session: 3.30-5.30pm; $10 per child

Drop offs: Doors open at 8.00am but no later than 9.00am please as it is very disruptive. Late fees will be charged if you pick your child up after 3.30pm (unless you have pre-booked the late session for that day) and additional costs if after 5.30pm.
Other Information
All children MUST bring water bottles and hats, plus warm clothes

Sessions are based from Queenstown Events Centre, Queenstown Memorial Centre or Arrowtown

The staff-child ratio will be no less than 1:10 and 1:8 on away days

Packed lunches are recommended, however $5 lunch combos, $2.50 pizzas and $2 noodle cups are available most days. Please place your order in the morning with the supervisors. Pizzas are available for purchase at Queenstown Events Centre ONLY

The holiday programme has a 'no nut' policy

Please bring a warm jacket and shoes on cold days and sun hats on hot days

Please name all clothing. Lost property will be held for two weeks after the holiday programme finishes, before being take to Happiness House

Please do not bring valuables to the holiday programme, including new toys, iPods, PSPs jewellery or money.