New group guides warm welcome for Upper Clutha newcomer communities
Thursday, 02 March 2023
New group guides warm welcome for Upper Clutha newcomer communities
A second Welcoming Communities Advisory Group (WCAG) has been established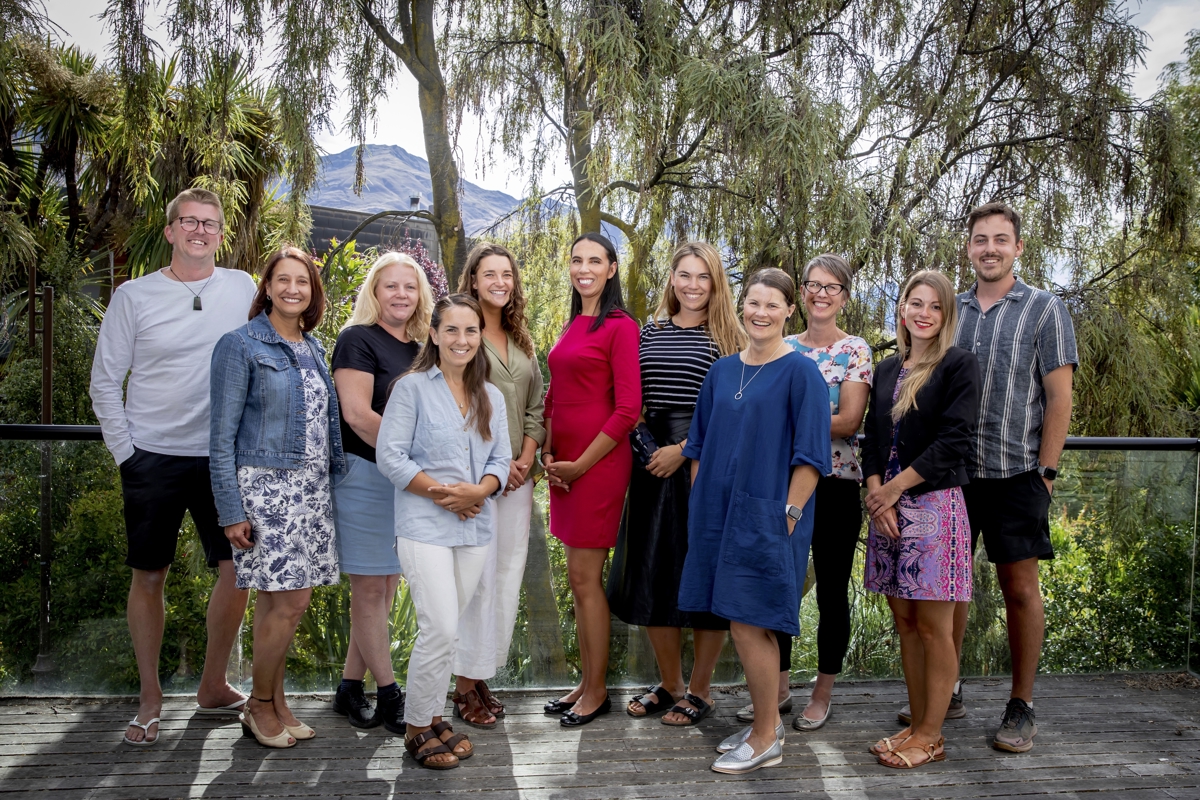 Queenstown Lakes District Council (QLDC) is delighted to share the establishment of a second Welcoming Communities Advisory Group (WCAG) in the district, specifically representing the Upper Clutha.
QLDC Welcoming Communities Coordinator Silvia Dancose is thrilled to have another passionate group volunteer their time to help guide the programme locally.
"It was wonderful to see everyone gather and make new connections at their first offical meeting on 25 January. Having both a Whakatipu and Upper Clutha WCAG working together, sharing the views and needs of the diverse communities across our district, will help us create a strong and relevant Welcoming Plan," she said.
This group is committed to guiding an innovative programme titled Welcoming Communities – Te Waharoa ki ngā Hapori, in partnership with Immigration New Zealand, that aims to create a welcoming environment for migrants, international students and New Zealanders who are new to our local community.
The Upper Clutha WCAG consists of eight members from newcomer and community groups, business and central government partners. There are five additional non-voting members, including three central government representatives, one Councillor and three QLDC staff members. 
The group will meet once a month. Its purpose, along with the Whakatipu group (formed in June 2022) is to provide leadership and advice on the development of the district's Welcoming Plan 2023-2026 and ensure a collaborative approach.
Upper Clutha WCAG Chair Niamh Shaw is excited to work with its Whakatipu sister group towards a shared vision for the future.
"I can't wait to collaborate with our wider community on the Welcoming Plan and build on the work done to date. The group is looking forward to engaging with iwi, community groups, schools and businesses in the public consultation later this year, to shape the opportunities identified in the plan," she said. 
Welcoming Communities concluded a big first year of groundwork at the end of 2022, engaging with many newcomer groups and key stakeholders across the motu, and in November hosted the programme's third hui for the year in the Upper Clutha.
"We had a fantastic turnout with over 85 guests participating in a world café style discussion at the Lake Wānaka Centre. The group shared ways to support those new to our district, including how to make them feel welcome and able to participate in the economic, civic, cultural and social aspects of living here," Silva said.
Feedback from the three hui along with a Stocktake report (completed last August) which assessed how QLDC and the broader community are currently meeting the needs of newcomers, will all feed into the Welcoming Plan 2023-2026.
ENDS|KUA MUTU.
Media contact: communications@qldc.govt.nz or call 03 441 1802.
FURTHER INFORMATION | Kā pāroko tāpiri
Upper Clutha WCAG members and organisations they represent: Aspen Bruce (Scope Media), Magali Domingo (WAI Wānaka), Matthew Fanselow (MartinJenkins Consulting), Molly Hope (Lake Wānaka Tourism), Jo Knight (Sport Central), Naomi Lindsay (Forage & Feast and Well Bean Café), Chair Niamh Shaw (Wānaka Primary School board member, Mt Aspiring College Board of Trustee, Wānaka Alcohol Group Chair), Petra Trousilová (Jerram Tocker Barron Architects), Cody Tucker (QLDC Councillor), Katie Church (QLDC representative), Silvia Dancose (QLDC representative), Marie Day (QLDC representative), Meggy Bartlett-McBride (Department of Internal Affairs), Linda Lastra (Ministry for Ethnic Communities) and Autumn Servatkova (Immigration New Zealand).

Welcoming Communities – Te Waharoa ki ngā Hapori supports local councils and their communities to create welcoming and inclusive environments for newcomers. It involves local residents in developing, delivering and participating in welcoming activities. This approach creates communities where everyone can belong, participate, contribute and thrive. It helps increase social engagement, build social connections and grow social inclusion. This generates economic, social, civic and cultural benefits for the community.

There are 31 councils participating nationwide who have all commited to taking a leadership role to implement the programme with their communities, cities, regions and districts.

More information on the Upper Clutha and Whakatipu advisory group members can be found on the Council website: https://www.qldc.govt.nz/community/welcoming-communities/our-advisory-groups

To read the Upper Clutha Welcoming Communities hui feedback summary and a summary of the Stocktake Report visit: https://www.qldc.govt.nz/community/welcoming-communities/our-publications-news-and-resources

To find out more about Immigration NZ's Welcoming Communities programme visit: https://www.immigration.govt.nz/about-us/what-we-do/welcoming-communities/what-is-welcoming-communities

To find out more specifically about QLDC's involvement in the Welcoming Communities programme visit: qldc.govt.nz/welcoming-communities
Photo caption: Welcoming Communities Upper Clutha Advisory Group gather for their first official meeting on 25 January. Members left to right: Matthew Fanselow, Silvia Dancose, Naomi Lindsay, Magali Domingo, Molly Hope, Autumn Servatkova, Aspen Bruce, Jo Knight, Niamh Shaw, Petra Trousilová and Cody Tucker.