Learn to Swim
Ako ki te kauhoe
Regardless of your age or ability, you can learn the life skill of swimming and water safety with our quality programmes.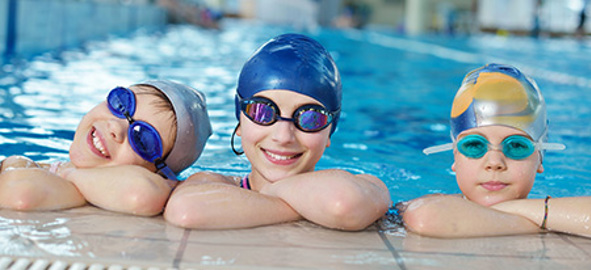 Online bookings for our Term 3 swim classes in Queenstown and Wānaka open Monday 12 July.
Important update: Queenstown swim classes in Term 3
Kia ora koutou katoa
It will come as no surprise that having fewer migrant workers in our district due to global travel restrictions is affecting many local businesses. QLDC Swim School is no exception.
We have been advertising for new instructors almost continuously in recent months but the international talent pool from which we normally recruit has shrunk dramatically. In light of current circumstances we have also reached out to high school students and other groups to offer on-the-job training.
Despite our best efforts we are still short of sufficient Queenstown-based instructors to teach the same number of classes we have in the past. As a result, we have had to make the difficult decision to reduce the number of classes at Alpine Aqualand (Queenstown Events Centre) in Term 3.
If you currently pay for lessons by direct debit, your child/children have been booked and you should have received an email from us with confirmation. We're now working hard with existing direct debit customers who have requested changes to their previous days/times, or for whom we have been unable to continue their previous class.
Online bookings for new customers open Monday 12 July. At this stage there will be very limited opportunities for other Queenstown families to enjoy learn-to-swim classes in Queenstown.
This is not something we take lightly. We're passionate about teaching this essential life skill to as many local kids as possible. Hopefully the situation is only temporary. Rest assured we're doing everything we can to get back to normal in Term 4, and we're also staying flexible so that if we are able to recruit more staff, then we might be able to open more classes during Term 3.
Classes at Wānaka Recreation Centre are thankfully unaffected at this stage but we're always on the lookout for people keen to join our team on both side of the Crown Range.
If you, or people you know, are interested in becoming a swim instructor we'd love to hear from you! We offer training and ongoing professional development as well as free membership of QLDC Sport and Recreation facilities and a competitive salary.
A good way to learn more is a video featuring members of our swim school and pool crews talking about their jobs and the reasons why they enjoy working here. You can watch it here:
You might also like to take a look, apply and share the current job descriptions on our dedicated careers website.
Please don't hesitate to contact us at your local swim school with any further queries:
QLDC Swim School – Queenstown
03 450 9115
aqualandswimschool@qldc.govt.nz
QLDC Swim School – Wānaka
03 443 9334
Thank you for your understanding.
Kā mihi,
Clair Muirhead
QLDC Swim School Team Leader